The Details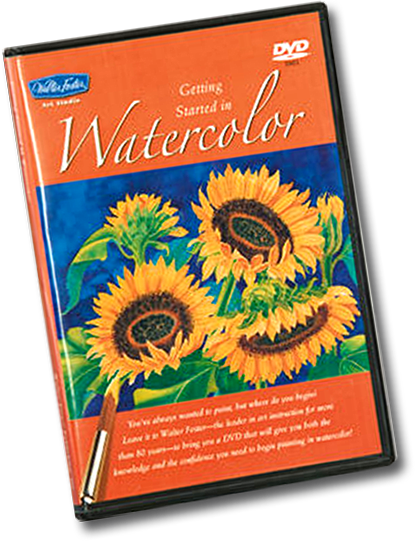 rollover image to see inside
Getting Started in Watercolor © by Joan Hansen
Have you always wanted to paint, but didn't know where to begin? Joan Hansen stars in this 60-minute DVD, and explores everything beginning artists need to know before they begin to paint—from selecting basic materials to creating special effects. In addition, Getting Started in Watercolor gives you the in-depth art expertise you would expect to find in a workshop—but for only a fraction of the cost. In no time at all, you will be approaching your own watercolor paintings with self-assurance and ease! (60 minutes) Awards: Craftrends Awards of Excellence 2006.
What you'll learn from this DVD...

Select the right tools and materials to get started
Lay out your watercolor palette for ease in painting
Create a variety of washes, from flat to graded
Develop texture using techniques such as dry brushing and sponging
Make changes after the layer has dried
Add interest to your paintings with special effects

Price

: $14.95 US

Previous | Next | Art Books & DVD Gallery | Giclée Process | Return Policy | Shipping & Handling